4 new digital technologies for working natural stone
28 February 2022
3D digitization, BIM, remotely controlled CNC machines, virtual reality… there is no lack of innovations changing the ways natural stone is worked. Welcomed for the enhanced precision, productivity and performance they bring, they also open up new prospects for the sector. We review these trends which are ushering in tomorrow's world today.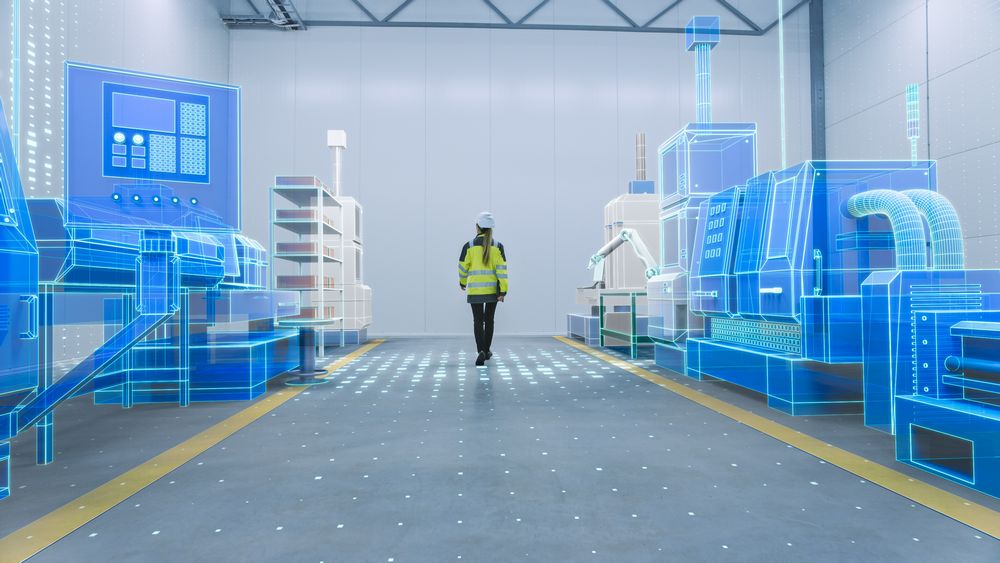 Should the natural stone sector fears change? 
Many natural stone professionals observe that the digitization of the sector has transformed recruitment. Today, computerization skills are much more needed to work stone. This also concerns designs. Are age-old trades like stone cutting threatened? According to Bruno Combernoux who runs the French stone trades guild section of the Compagnons du Devoir, this idea is wrong.
All the other countries use machines. So to remain competitive, French companies must come over to digital. Young stonecutters must learn digitization as they must remain in control of these tools. Unlike most machine operators, they understand natural stone.

— Bruno Combernoux
These ideas were discussed at SIPPA 2021 at a conference entitled "The future of heritage trades". Would the adaptation of craft trades to digital technologies be the key to new opportunities? As specialist in the stone trades guild, ethnologist Nicolas Adell-Gombert - a guest speaker at SIPPA 2021-, explained, the Compagnons du Devoir have demonstrated their capacity for change and their ability to adapt continuously to the challenges of the times – a long way from its prevalent traditionalist conservative image!
4 digital technologies which open new prospects for the natural stone
BIM (Building Information Modeling)
Regarded as the future for interprofessional collaboration on building sites, BIM is a real industrial revolution. It reduces communication problems, makes it possible to improve cost control monitor and lead times and eliminate errors. What could be better than that? We had spoken about it in detail in our article BIM and working natural stone.
Digital machining
All visitors to Rocalia natural stone trade show could admire the very latest CNC machines such as the famous Thibaut stone-cutters, exhibited at Rocalia 2021. Starting from a program, they machine natural stone with an incredible precision. This can even be done remotely, as Rocalia 2021 exhibitor i-Craft demonstrated.
3D digitization
Ideal for preserving and archiving heritage stonework, 3D digitization is a great step towards even more precision. Several techniques can be used, including photogrammetry and lasergrammetry. Thanks to measurements made in Notre-Dame de Paris cathedral before the fire in 2019, restoration work could closely match the original, as explained by Gaël Hamon from Art Graphique Patrimoine in a conference at Rocalia 2021.
Virtual and augmented reality
Modeling a natural stone building with elements from the past, the present or the future is another main direction for the development of digital technologies. With virtual or augmented reality, any building can be remodeled with a view to cultural mediation. Or even obtain the support of local residents for a construction project which will transform their district!
 
Digitization stimulates innovation and is the future for the natural stone sector. Currently this trend is one of the most important for the sector and companies should modernize now. Rocalia will always keep you up to date with the latest innovations!
---
© Photo credit: Gorodenkoff / Adobe Stock