Conferences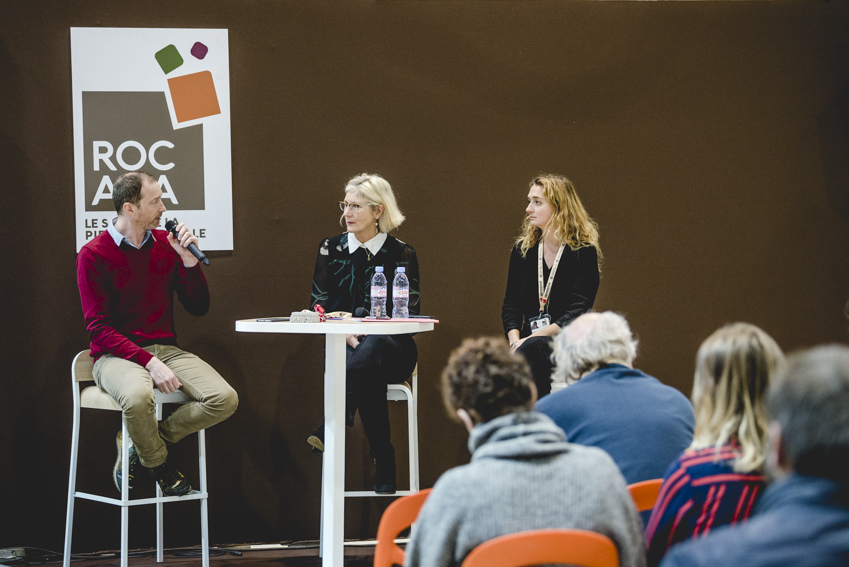 Exhibitions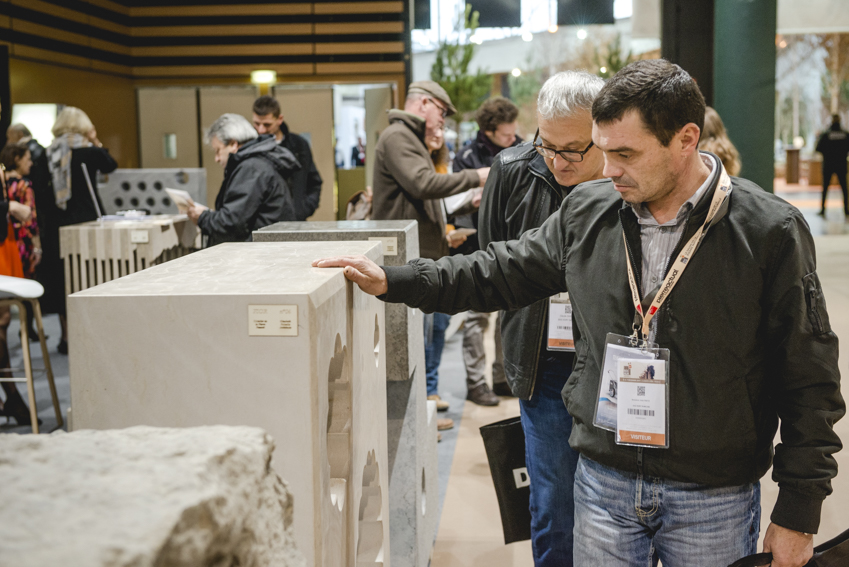 Rocalia Conferences
Discover the conference program
Rocalia Gala Night
Late night opening on the first day until 9pm. Visit the stands and enjoy the cocktail party following the "Building in natural stone in the 21st century" prize awards.
Heritage Day
Dedicated to Heritage and natural stone the Heritage Day will be held on Wednesday, December 1st 2021. 
On the program: 
Morning: Two conferences in the Rocalia Forum 
Afternoon: Guided tour of an emblematic site in the City of Lyon
The "Trades and Skills" space
A major theme of the Show
It is easy to see that fewer and fewer youngsters are interested in training for stone trades. We need to stress the importance of training by praising our "top-of-the-range" know-how which must be passed on. The need for skills in stone-working companies is growing. Stone trades are constantly changing, making it possible to execute ever more innovative buildings. 
Recruitment and the rise in skill levels of natural stone sector employees create serious problems for all companies. 
In 2021, one of the ROCALIA themes was recruitment and training. At the next Rocalia, these themes will be discussed in conferences, young graduates will be featured and the Métiers et Competences space will be located opposite the Partners Village.
Orientation and advice
In the Métiers et Competences space sector, professionals will advise and inform visitors about training opportunities and sector trades:
Exhibition and demonstrations
Professional stone workers – wallers, gravers, cutters and sculptors - will present in this space a project carried out jointly on which they will continue to work during the 3 days of the show. 
The work designed in partnership with the FFPPS and Laëtitia Carlotti, a member of the collective Arterra will be called "De rerum natura" (The nature of things) in homage to the work by Lucrèce. 
It will be a big dry stone wall presenting varied, original, and artistic equipment thanks to the integration of stone cut, carved and engraved by the mason partners:
Competition "Building in natural stone in the 21st century"
Le Syndicat National des Industries de Roches Ornementales et de Construction (SNROC) (The National Union of the Decorative and Construction Rocks Industries (SNROC) and Pierre Actual magazine are organizing the "6th BUILDING IN NATURAL STONE" architectural exposition.
This 6th architectural exposition aims to promote building in natural stone.
It will spotlight recent works (since 2019), carried out in France, using mainly natural stones (limestone, marble, granite, lava, sandstone, slate, etc.) from France and/or transformed in France. The entries will be displayed in the ROCALIA Forum.
A presentation of the participant will take place in the Rocalia FORUM on Tuesday, November 30th, from 5pm to 6pm.