Explore 7 of the most beautiful marbles in the world
26 October 2022
Marble's nobility has always been appreciated by architects, designers and decorators. The reasons why are the wide range of colors, veinings and grains conferring a guarantee of top class, making it ideal for inclusion in every kind of project. There are over 500 varieties, from which we have selected 7 of the most beautiful marbles in the world, paying homage to this prestigious natural stone by traveling from quarry to quarry!
From kitchen countertops to the wildest creations…
Discover the marble worker!
1. Grand Antique marble (France)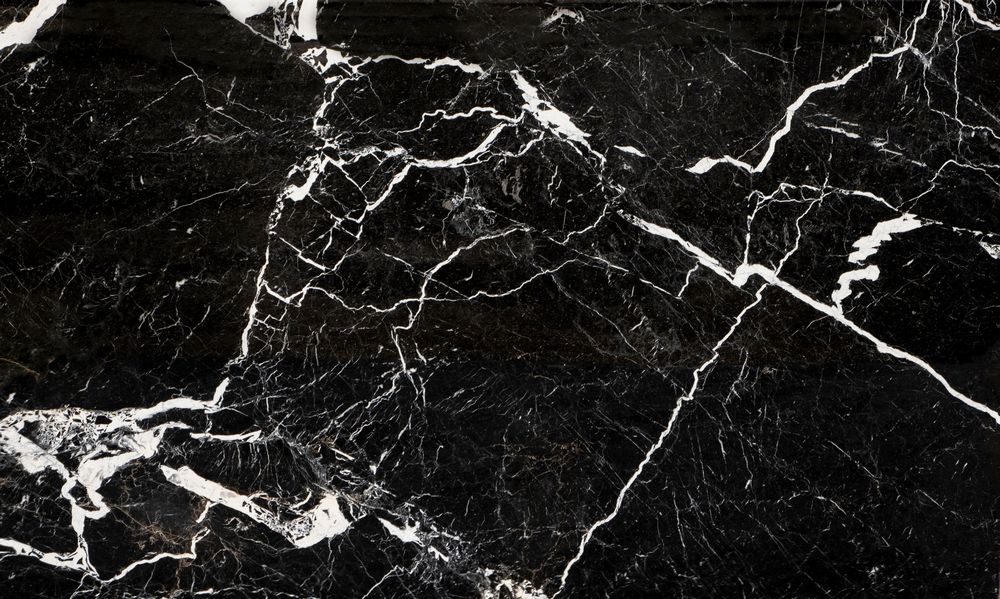 © Frederico Neri / Adobe Stock
Dug from a small quarry at the foot of the Pyrenees, prestigious Grand Antique marble has very distinctive black and white contrasts. Its graphic veins inspired decorator Jacques-Emile Ruhlmann who built it into his fireplaces and used it in vases, columns, wall coverings and other architectural features during the Romanesque period. The good news is that after closure for 70 years, the extraction of this exceptional marble resumed in 2014.
2. Emperador gold marble (Spain)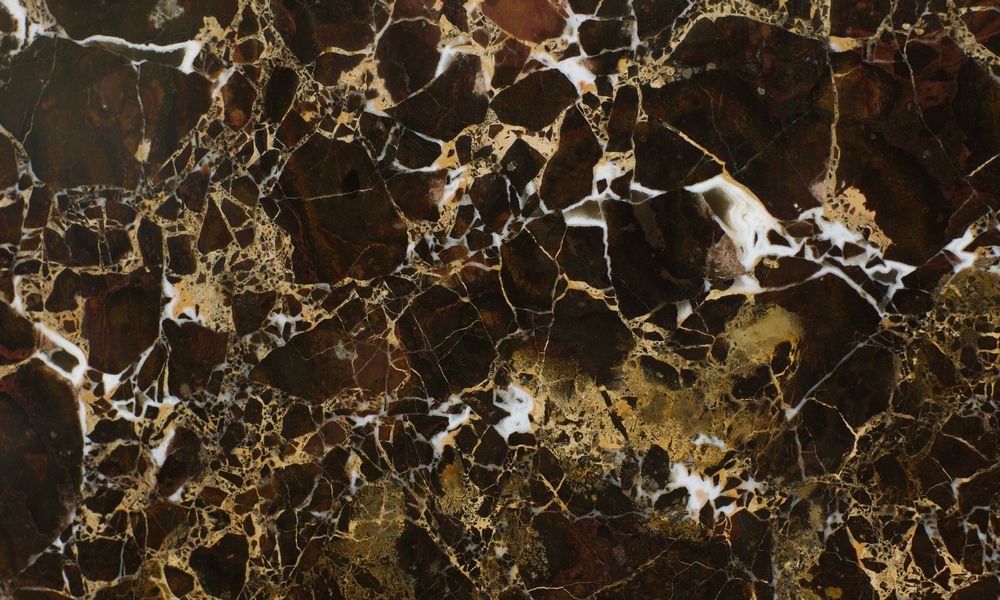 © Morelena / Adobe Stock
The golden, harmonious and uniform streaks in this dark brown stone are surprising. It is quarried in several countries (Iran, Turkey, China…), but originated in Spain. Ideal for bathrooms, walls and furniture as it creates a soft, warm ambiance as its brilliance illuminates dark areas.
3. Thassos white marble (Greece)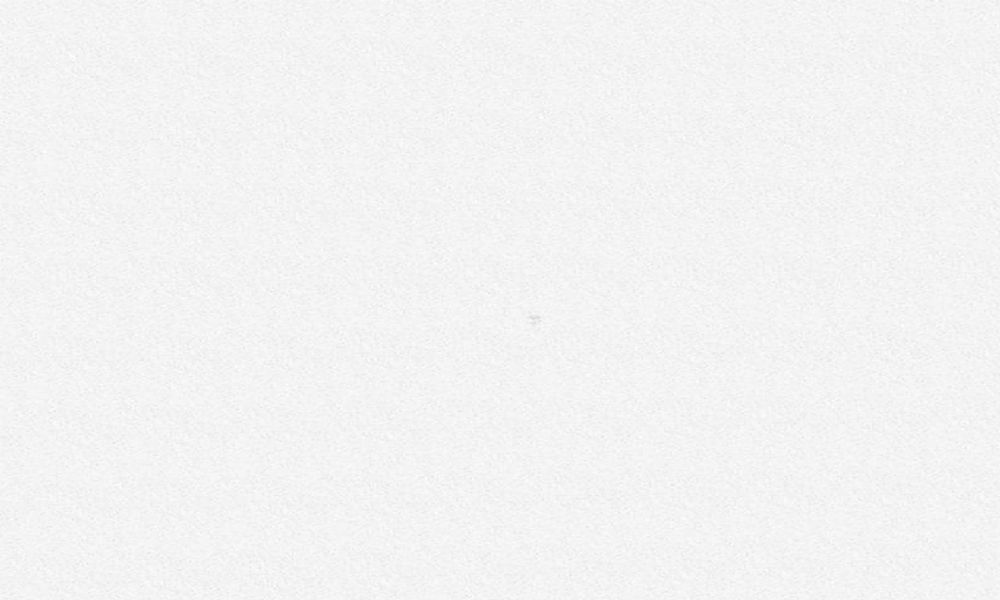 © Tranche proposée par Mineral Expertise
As white as snow, this is the most immaculate marble in the world! Quarried in Greece since 1987 it is incredibly pure with slight variations seen as occasional small pale gray veins. Its elegant, sophisticated and luminous appearance make it ideal for bathrooms, as well as luxury hotels, embassies, large major international hotel chains, temples and mosques.
4. Rainforest Green marble (India)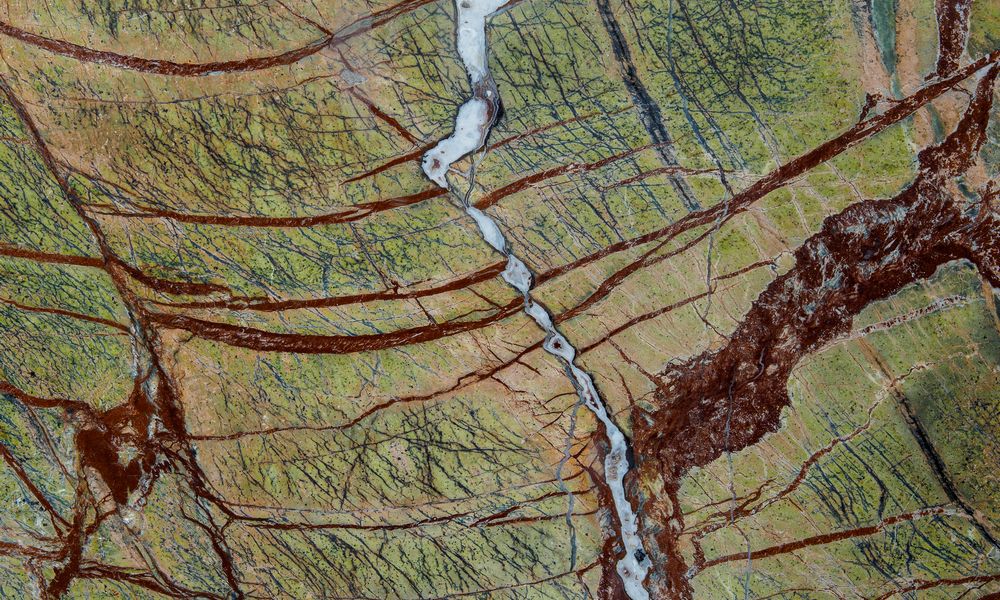 © Alexander / Adobe Stock
Also called "Bidasar Green", this extravagant and very hard serpentinite stone from India surprises with its colors reminiscent of the equatorial forest. With its dark green backdrop color and its brown and ivory veins, Rainforest Green has a unique design that looks like tree roots. Very popular for adding an exotic touch to a room!
5. White Beauty marble (China)

© Миля Мусина / Adobe Stock
This atypical green, white, gray and black multicolored marble is quarried in the backlands of Yunnan, near Tibet. Used for paving and surfacing, it is also appreciated by decorators for its striking visual aspect and featured in bathrooms, staircases and kitchen work surfaces. Its attractiveness invites itself into the world of fashion - Sandro uses it for its store counters and walls.
6. Sarrancolin Opéra Fantastico marble (France)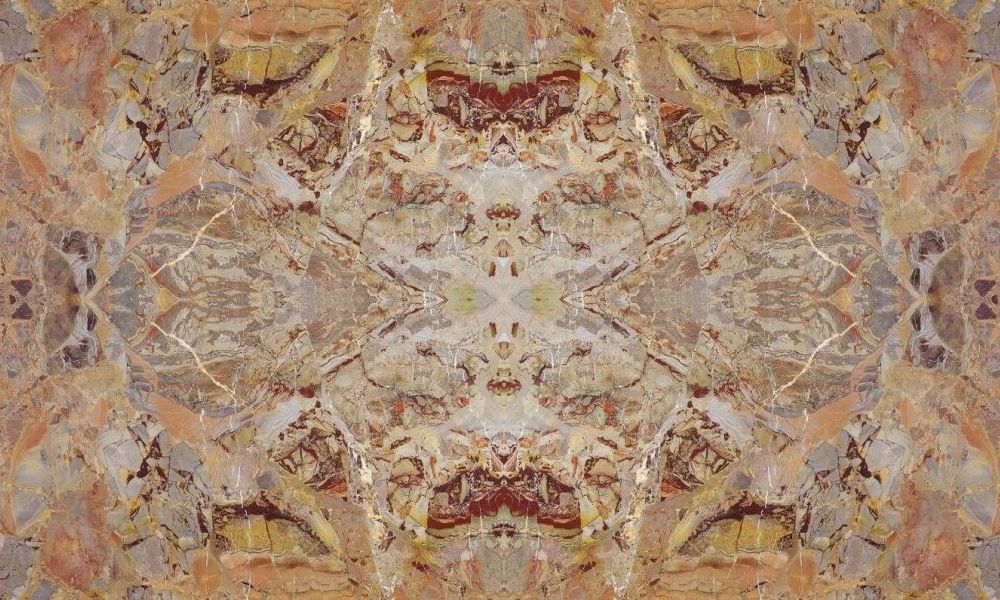 © Tranche proposée par les Carrières Plo
This is a beautifully multicolored marble! Its uniqueness features in a host of important buildings in Europe, including in the ceremonial rooms of the Château of Versailles. During Louis XIV's reign, its extraction quarry in the Pyrenees was considered a "royal quarry". We love its lovely intense creamy shades ranging from yellow to pink, passing through the greenish.
7. Carrara marble (Italy)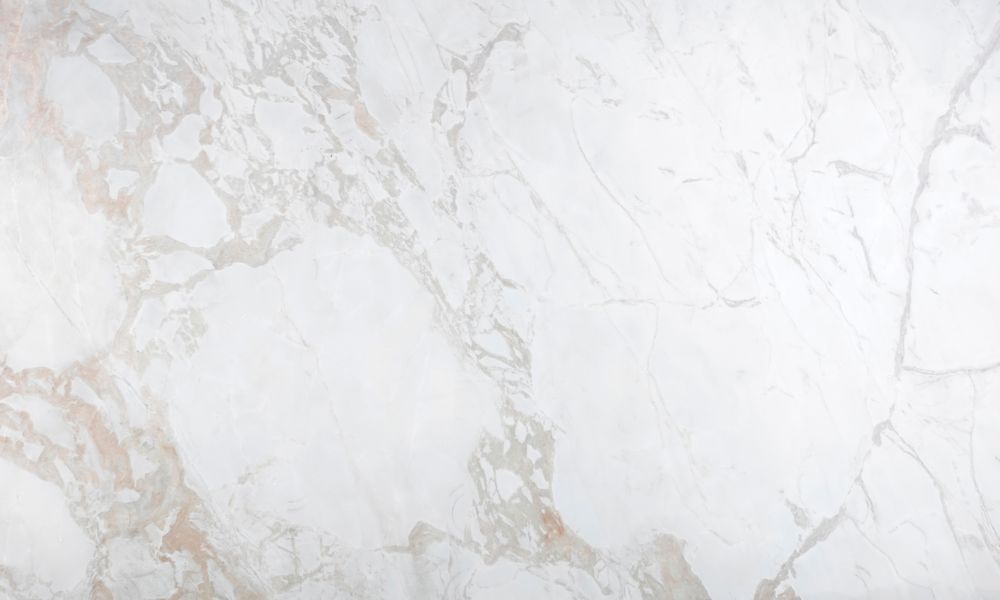 © Dmytro Synelnychenko / Adobe Stock
Source of recognized and envied Italian know-how, Carrara marble is famous for its whiteness, purity and luminosity. It is featured in the world's most famous buildings including the Saint-Pierre Basilica in the Vatican in Rome. A timeless top-of-the-range and minimalist material with its light veining, it is used for main walls as well as interior decoration. A special mention for its translucent and pearly Arabescato alternative, and Calacatta Gold with its fine and delicate gilded veins.
Naturally decorative, marble is a natural stone very popular for thousands of years. At Rocalia, meet the quarries which extract the world's most beautiful marbles and savor a wide choice of samples on the trade show. The hallmark for your future project is probably there!